Ribbon material introduction
Service Scope: We undertake the wholesale of various ribbons, customize the size, material, color, packaging, printing process, etc., and can also customize any logo. Our products are also very popular and the prices are cheap. We hope that you will be interested in our products. interested.
Ribbon
The ribbon is interwoven with warp and weft. The quality can be improved by doubling the weft yarn, or by doubling the warp yarn. This process is a satin structure. By doubling the warp, the texture of the cloth label becomes soft and smooth. But after the warp yarn is doubled, the density is too large, the weft yarn cannot express the pattern well, and the color of the bottom surface cannot be made very flexible, and certain color requirements can only be displayed through the post process.
Non-woven fabric
Non-woven fabric (English name: Non-Woven Fabric or Nonwoven cloth), also known as non-woven fabric, needle-punched cotton, etc., is composed of directional or random fibers. It is called cloth because of its appearance and certain properties.
Non-woven fabric has the characteristics of moisture-proof, breathable, flexible, lightweight, non-combustible, easy to decompose, non-toxic and non-irritating, rich in color, low price, and recyclable. For example, polypropylene (PP material) pellets are mostly used as raw materials, which are produced by a continuous one-step method of high-temperature melting, spinning, laying, and hot-pressing.
Silk
Silk, a kind of textile, woven with silk or synthetic fibers, man-made fibers, short silk, etc.; general term for fabrics purely woven or interwoven with silk or rayon.
In ancient times, silk was a textile woven from silk (mainly mulberry silk, but also a small amount of tussah silk and cassava silk). In modern times, due to the expansion of textile raw materials, all textiles woven with man-made or natural filament fibers in the warp can be called silk in a broad sense. The silk woven by pure mulberry silk is especially called "real silk".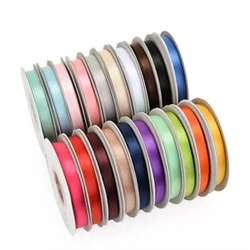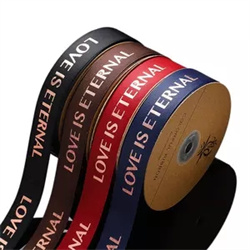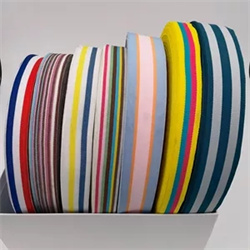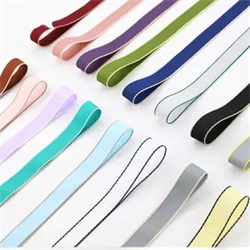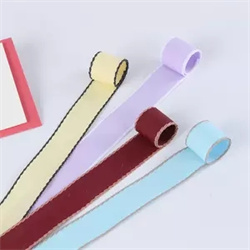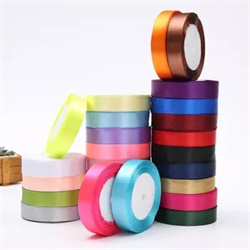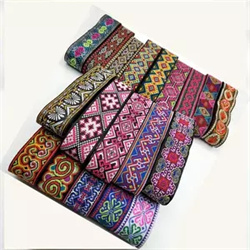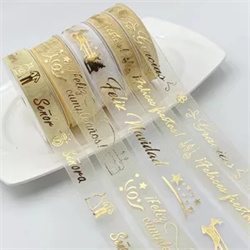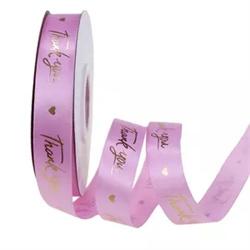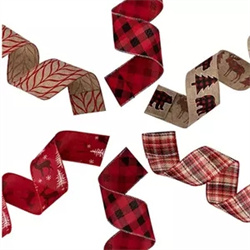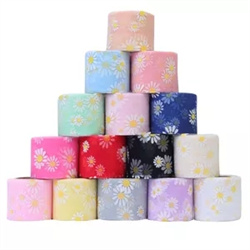 Ribbon material introduction
Polyester
Polyester fabric is a kind of chemical fiber garment fabric used in daily life. Its biggest advantage is that it has good wrinkle resistance and shape retention. Therefore, it is suitable for outdoor products such as outerwear, various bags, and tents.
Acrylic
Acrylic, also known as PMMA or plexiglass, is derived from English acrylic (acrylic plastic), and its chemical name is polymethyl methacrylate.
It is an important plastic polymer material developed earlier. It has good transparency, chemical stability, weather resistance, easy dyeing, easy processing, and a beautiful appearance. It has a wide range of applications in the construction industry. Plexiglass products can usually be divided into cast plates, extruded plates, and molding compounds.
Nylon
Nylon was developed by the outstanding American scientist Carothers (Carothers) and a scientific research team under his leadership. It is the first synthetic fiber to appear in the world. Nylon is a term for polyamide fiber (nylon).
The emergence of nylon has given a new look to textiles. Its synthesis is a major breakthrough in the synthetic fiber industry and a very important milestone in polymer chemistry.